In January 2018, I had the rare opportunity to observe the legendary wrinkle-faced bats (Centurio senex, Phyllostomidae: Stenodermatinae) drinking from a water remain of a dried-out riverbed in Costa Rica. It was amazing to watch them dipping their naked faces into the water.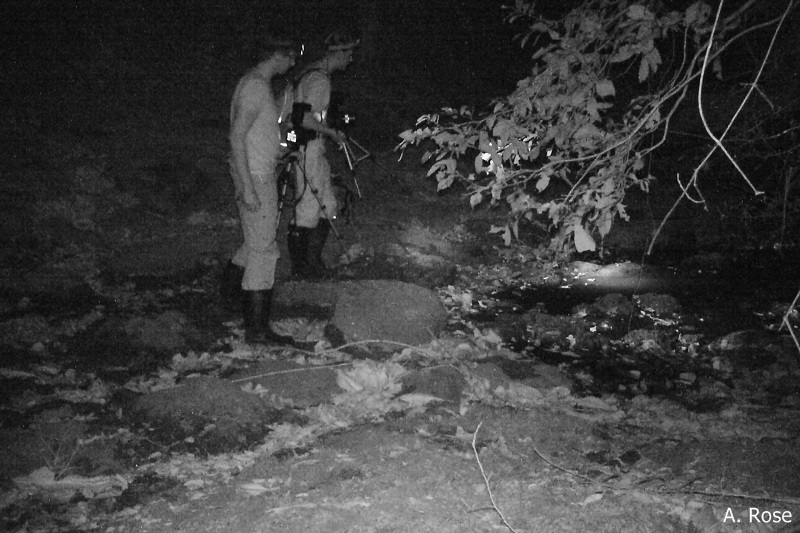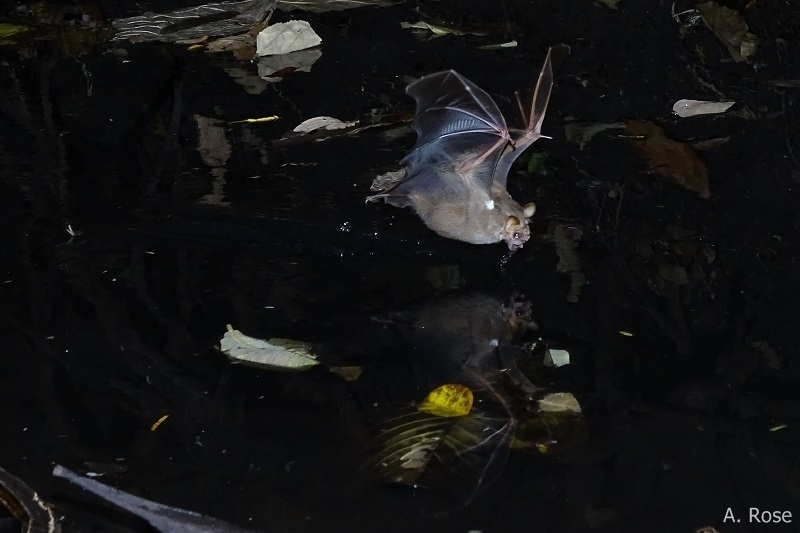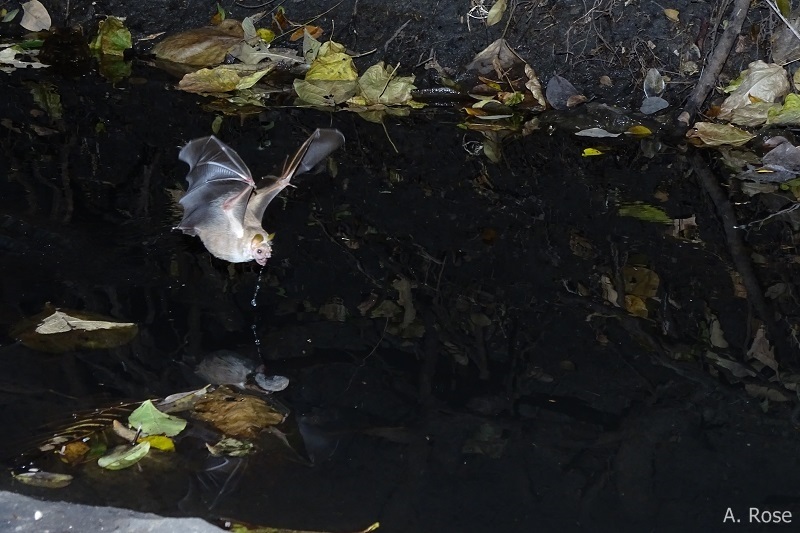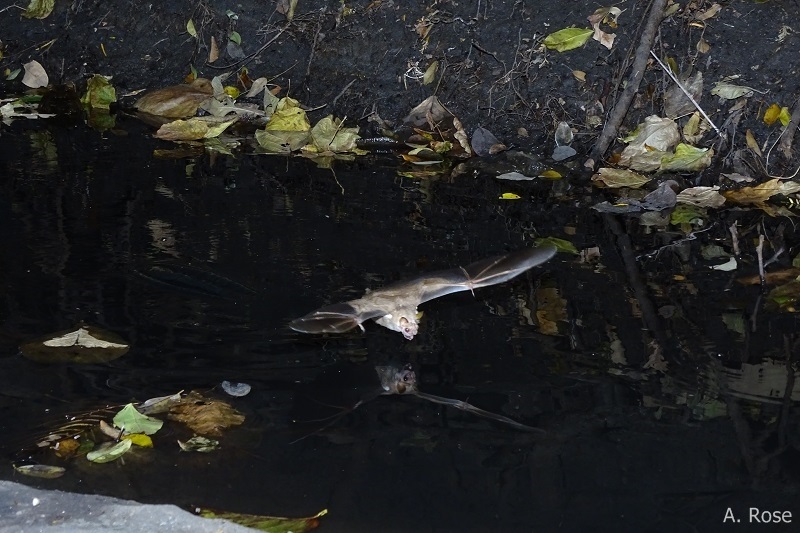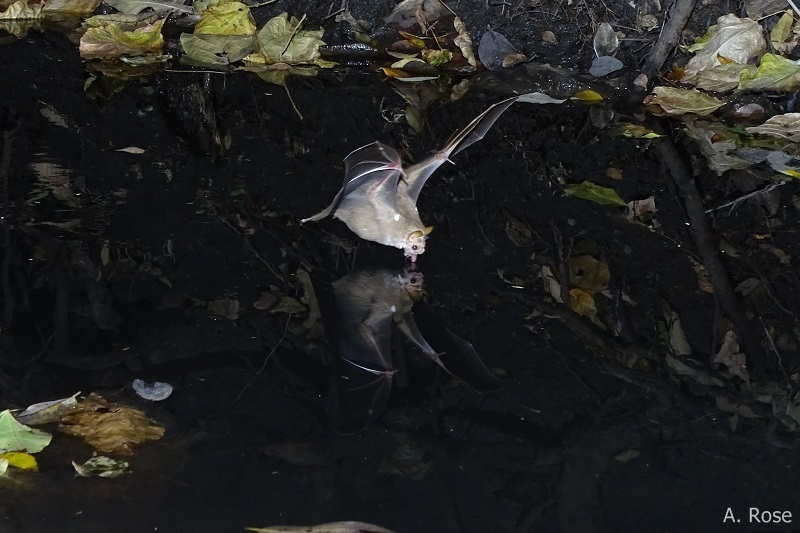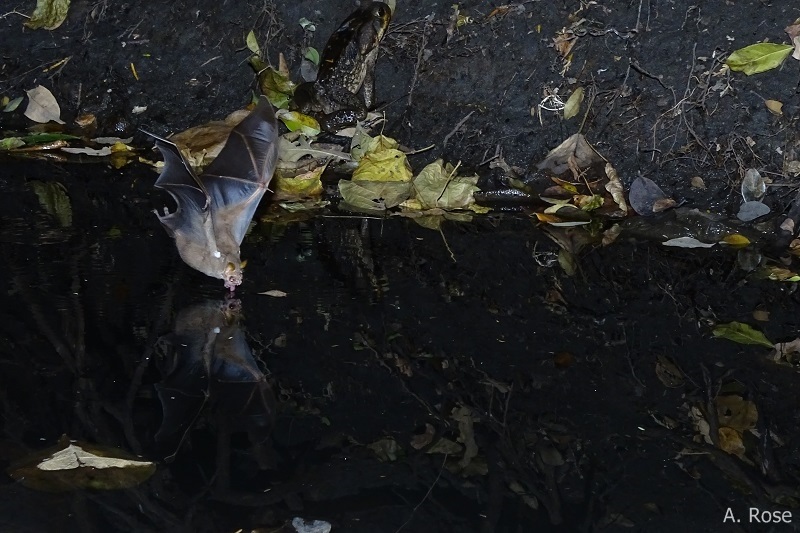 Look at this Centurio we accidentally mist-netted in our Glossophaga project. Better be careful, they are said to have the strongest bite ever measured in a bat!
Besides Centurio, the water remains were used by a variety of other species, including Artibeus lituratus, Dermanura sp., Echistenes hartii, Platyrhinus helleri etc.
… and by cats